Prenatal Plus Multi-Vitamin - Non-GMO Women Support - 120 Tabs
Regular price
$24.70 USD
Sale price
$24.70 USD
Unit price
per
Sale
Sold out
Our Prenatal Plus formula provides optimal rather than minimal amounts of all essential vitamins and minerals, along with added support ingredients such as the omega-3 fat DHA along with herbs such as ginger and chamomile.
During pregnancy, maintaining optimal nutritional status is of upmost importance for mother and baby.
The transfer of essential nutrients from mother to fetus, ensures the fetus receives adequate nutrients for normal, healthy growth, development and function.
Our Prenatal Plus is the highest quality prenatal vitamin available and contains several patented, trademarked ingredients.

Formulated for pregnant and lactating women with 800 mcg of folic acid, Zen Supplements Prenatal Plus provides a balanced combination of vitamins and minerals to support the nutritional needs of both mother and baby.
It also contains ginger root to help support the stomach.
Features of Prenatal Plus Multi-Vitamin - Non-GMO Women Support - 120 Tabs
4 tablet formula during pregnancy and lactation.
Contains more vitamins and minerals than most other brands. Many companies use RDA's which are the minimum recommendations. These don't reflect individual needs i.e. differences in food intake, stress level, activity level, etc.
Supporting bone development†:

More calcium 800 mg per 4 tabs than most other companies
Magnesium 450 mg
Vit D 400 IU
Vit K 100 mcg

Trademarked ingredients:

ChromeMate® brand chromium.
Neuromins® life's DHA 50mg – an omega- 3 fatty acid derived from algae (rather than typical fish sources).
L-OptiZinc®-patented form of zinc which is better absorbed and utilized by the body.

Synergistic herbs:

German chamomile and gingerContains 400 IU alpha-tocopherol.
Benefits of Prenatal Plus Multi-Vitamin - Non-GMO Women Support - 120 Tabs
Calcium, magnesium and vitamin D are essential for the growth of healthy bone structure.†
High amount of folic acid (800 mcg) helps reduce risk of neural tube (brain and spinal cord) defects in newborn babies.†
Vitamin K for blood clotting and bone formation.†
ChromeMate® brand chromium has been shown to be better absorbed and more bioavailable than other forms of chromium. Chromium is essential for normal, healthy insulin function which oftentimes becomes compromised during pregnancy.†
L-OptiZinc® brand zinc is better absorbed and utilized by the body. Zinc is essential for normal growth, development and immune function.†
The omega-3 fatty acid DHA is essential for normal, healthy brain development and the formation of the retina of the eyes.†
German chamomile and ginger helps provide support for those queasy mornings.
Share
Features

Comprehensive multivitamin-mineral formula in a convenient one capsule per day dosage.

Contains value-added & trademarked ingredients

800 mcg of folic acid.

Iron-free, which is appropriate for most healthy adults.

Easy to swallow capsule.

Vegetarian.

Gluten-free.
Benefits

MULTIVITAMIN AND MINERAL/ONE TABLET A DAY: Daily Vitamins tablets are formulated to provide a broad range of nutrition and help bridge the nutrient gap in your daily diet.

WITH LUTEIN AND LYCOPENE: Has 500 mcg of lutein from marigold flower extract and 500 mcg of lycopene from natural tomato extract per serving.

B089XJ3YZG
Featured Ingredients:

10 mg L-OptiZinc® zinc

100 mcg ChromeMate® chromium

500 mcg FloraGLO® lutein

500 mcg Lyc-O-Mato® lycopene

1 mg CoQ10
Certifications/Classifications:

Vegan/Vegetarian, Non-GMO, Kosher, Halal, Dairy Free, Egg Free, Made without Gluten, Nut Free
Suggested Use:

As a dietary supplement, adults take one (1) capsule daily with a meal, or as directed by a health care professional. Store in a cool, dry place and away from direct light.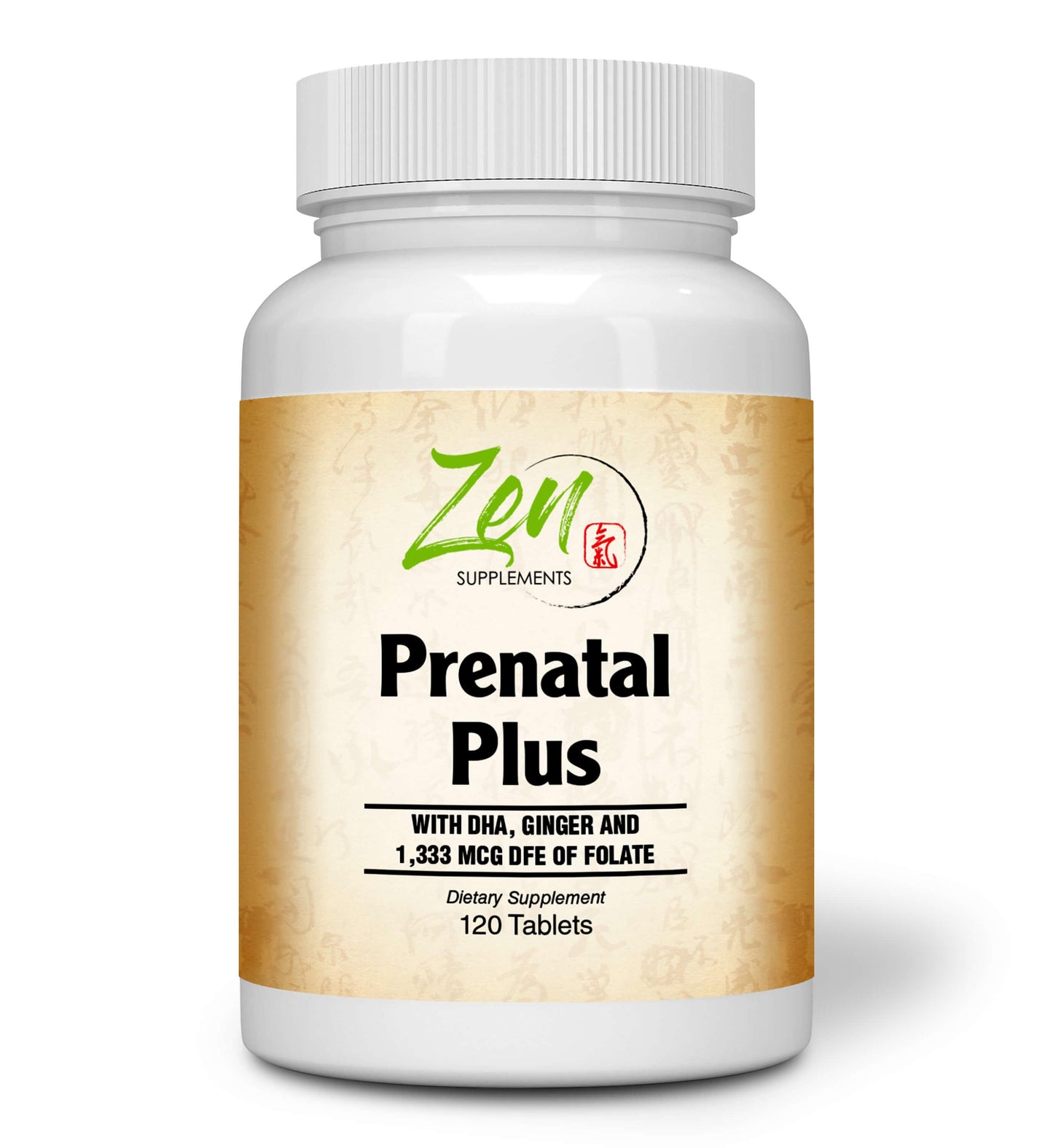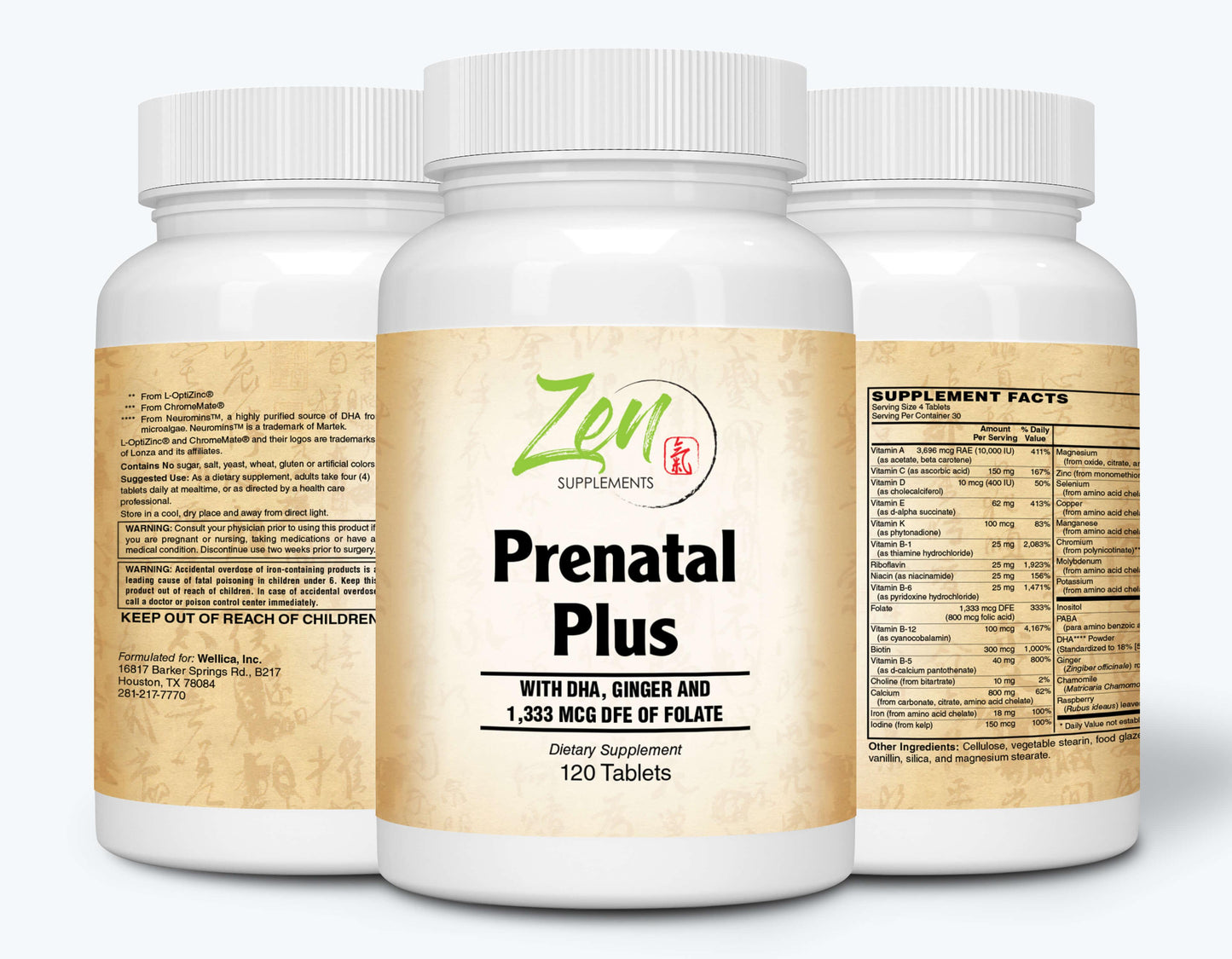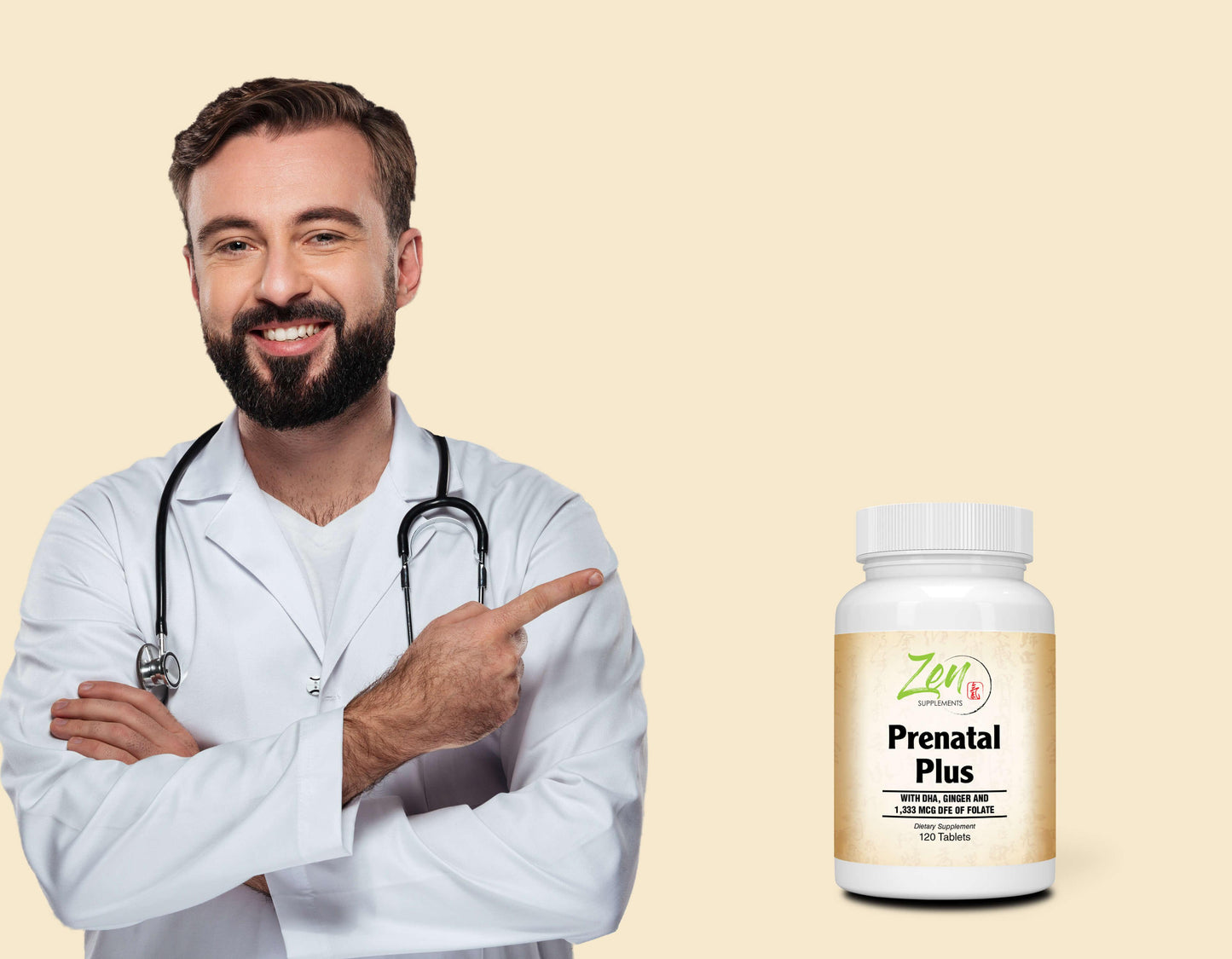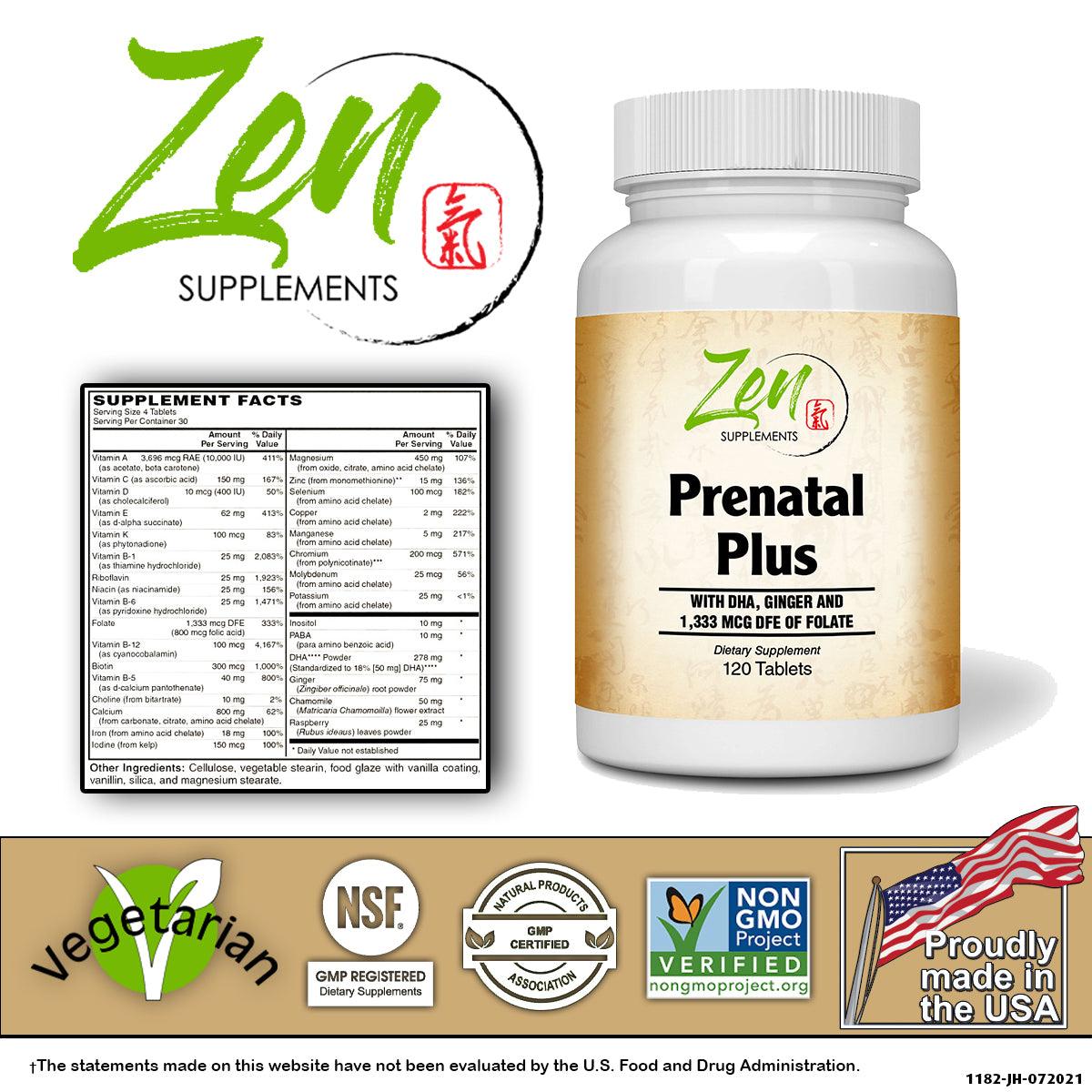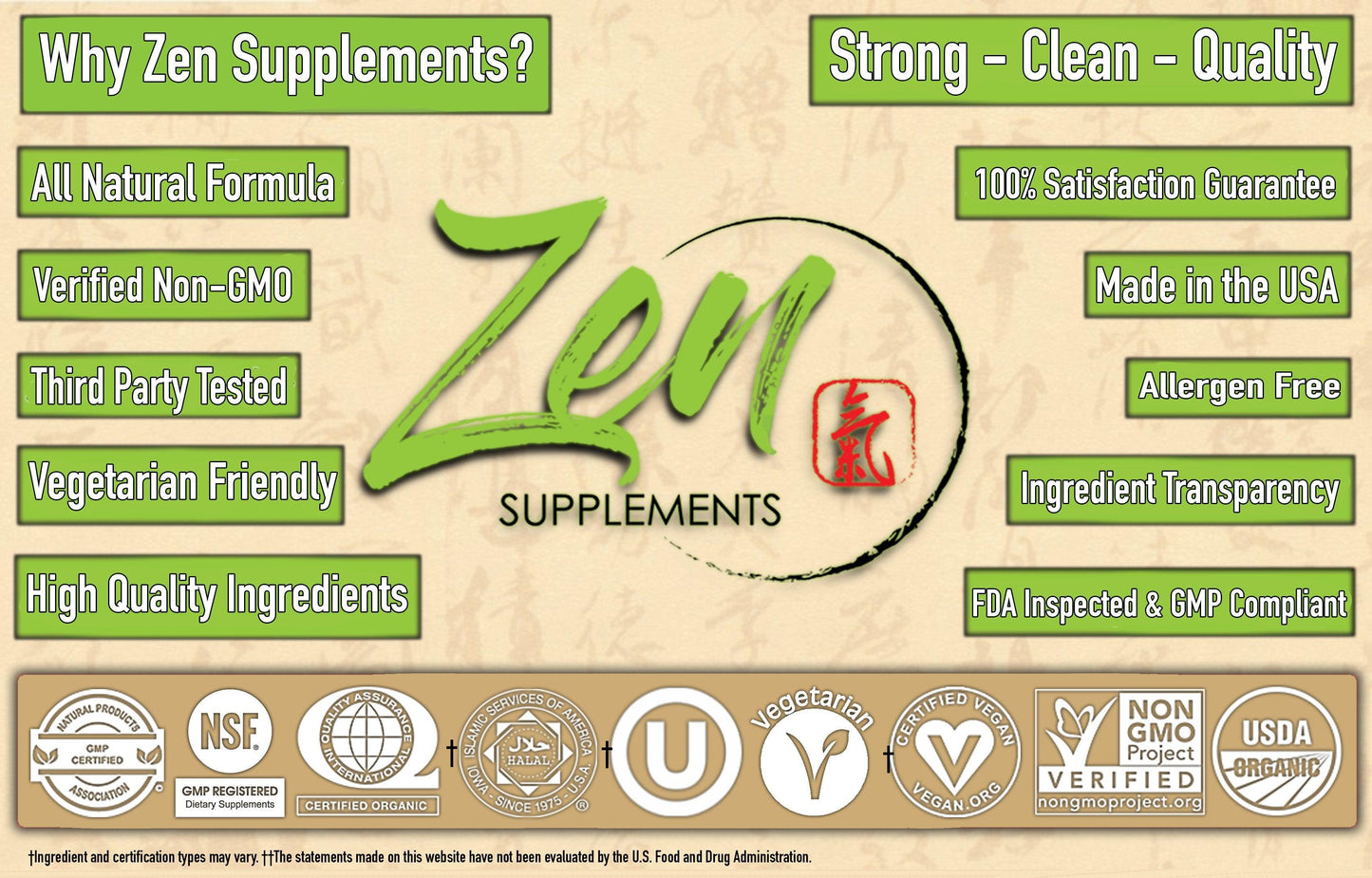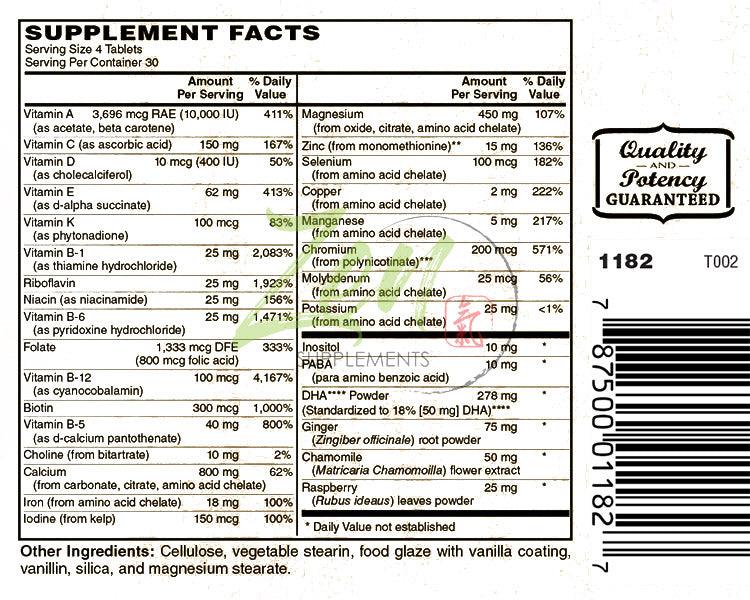 †These statements have not been evaluated by The Food and Drug Administration. This product is not intended to diagnose, treat, cure or prevent any disease.
California Proposition 65 WARNING: Consuming this product can expose you to chemicals including lead which is known to the State of California to cause birth defects or other reproductive harm. For more information go to www.P65Warnings.ca.gov/food.