Active Woman's Multi-Vitamin - 180 Tabs
Regular price
$49.55 USD
Sale price
$49.55 USD
Unit price
per
Sale
Sold out
Features of Active Woman's Multi-Vitamin
This woman's multi-vitamin product has been formulated to meet the special needs of women. It combines essential vitamins, minerals and natural herbal extracts specifically formulated to support the unique needs of women.
Based on scientific nutritional research, this proprietary formula helps support female metabolism, immunity, mood and overall health - recommended for all adult women.

It contains generous amounts of all the essential vitamins and minerals plus herbs needed to keep the female body running smoothly.ᅠ Included in this formula are soy, lutein, black cohosh, cranberry, GLA, Dong Quai, and much more.ᅠ
These herbs meet the needs of woman who are experiencing problems with PMS, menopause, cramping, low libido and other such problems.ᅠ This scientifically formulated product is great for those who want to get the benefit of many different herbs without having to take multiple products.
Ingredients and Benefits
Zen Supplements Active Woman's Multi-Vitamin is a natural formula that includes vitamins and key nutritional ingredients specifically designed for women, including the following:
Vitamins
Vitamin A - Derived from beta carotene, helps support healthy vision.

†

Vitamin C - Essential for immune system health.

†

Vitamin D - Many adults are deficient in this essential vitamin also provided by sunshine.

†

Vitamin E - Helps support healthy skin and soft tissues.

†

Vitamin K - Important for overall blood health.

†

Vitamin B-1 - Helps the body convert food into energy.

†

Niacin - Helps support cardiovascular health.

†

Vitamin B-6 - Helps body metabolize fats and proteins.

†

Folic Acid - Aids in new cell production and may prevent changes to DNA.

†

Vitamin B-12 - Helps provide cellular energy.

†

Biotin - Supports healthy hair, skin and nails.

†

Riboflavin - Significant role in energy production.

†
Minerals
Calcium - Supports strong bones.

†

Iron - Good for health of red blood cells.

†

Iodine - Supports normal thyroid function.

†

Magnesium - Increases energy and supports heart.

†

Zinc - Metabolic support.

†

Selenium - Trace mineral which supports cognitive function.

†

Copper - Trace mineral useful in collagen formation.

†

Manganese - Essential for bone function and growth.

†

Chromium - Helps regulate blood sugar.

†

Molybdenum - Catalyst for enzymes and amino acid use by the body.

†

Potassium - Supports electrolytic functions and general health.

†
Herbal and Other
Vitamin B-5 - Also known as Pantothenic Acid; numerous benefits related to aging.

†

Soy Isoflavones - Phytoestrogens found to be important for women's health.

†

Polygonum cuspidatum - Known as Japanese Knotweed; used for circulatory and heart support.

†

Lutein - Carotenoid that helps support healthy vision.

†

GLA - Gamma linolenic acid is a natural anti-inflammatory.

†

Vanadyl Sulfate - Energy enhancing herb also helps support normal blood sugar function.

†

Choline Bitartrate - Macronutrient good for liver function.

†

Inositol - Useful for general health and combating stress.

†

PABA - Amino acid which supports immunity.

†

Citrus Bioflavonoids - Antioxidants that help fight aging process.

†

Dong Quai - Traditionally used for menstrual cramps and menopausal symptoms.

†

Black Cohosh - Also known as baneberry; traditional menopause nutrient.

†

Chasteberry - Commonly used for PMS symptoms.

†

Cranberry Fruit - Excellent natural nutrient for urinary tract support.

†

Uva Ursi - Popular herb used for urinary support and useful in maintaining normal weight.

†

Chamomile Flower - Wild herb often used to alleviate stress and calm the body.

†

Alfalfa Leaves - Rich, natural source of numerous vitamins and minerals.

†

Eleutherococcus Root - Known as Siberian Ginseng, an established adaptogen.

†
Contains No: sugar, salt, dairy, yeast, wheat, gluten, corn, preservatives, artificial colors or flavors.
†These statements have not been evaluated by The Food and Drug Administration. This product is not intended to diagnose, treat, cure or prevent any disease.
Share
Features

Comprehensive multivitamin-mineral formula in a convenient one capsule per day dosage.

Contains value-added & trademarked ingredients

800 mcg of folic acid.

Iron-free, which is appropriate for most healthy adults.

Easy to swallow capsule.

Vegetarian.

Gluten-free.
Benefits

MULTIVITAMIN AND MINERAL/ONE TABLET A DAY: Daily Vitamins tablets are formulated to provide a broad range of nutrition and help bridge the nutrient gap in your daily diet.

WITH LUTEIN AND LYCOPENE: Has 500 mcg of lutein from marigold flower extract and 500 mcg of lycopene from natural tomato extract per serving.

B089XJ3YZG
Featured Ingredients:

10 mg L-OptiZinc® zinc

100 mcg ChromeMate® chromium

500 mcg FloraGLO® lutein

500 mcg Lyc-O-Mato® lycopene

1 mg CoQ10
Certifications/Classifications:

Vegan/Vegetarian, Non-GMO, Kosher, Halal, Dairy Free, Egg Free, Made without Gluten, Nut Free
Suggested Use:

As a dietary supplement, adults take one (1) capsule daily with a meal, or as directed by a health care professional. Store in a cool, dry place and away from direct light.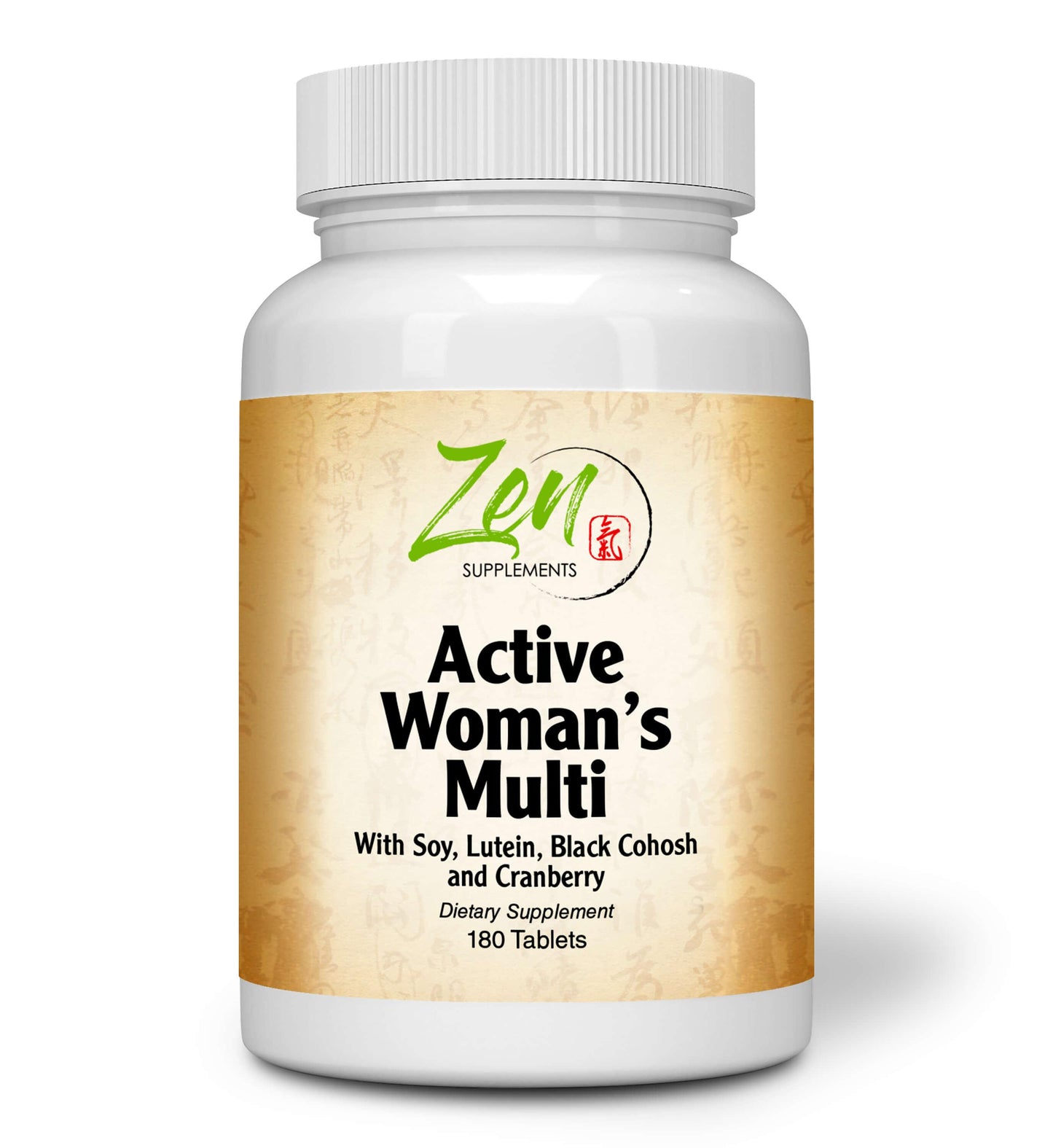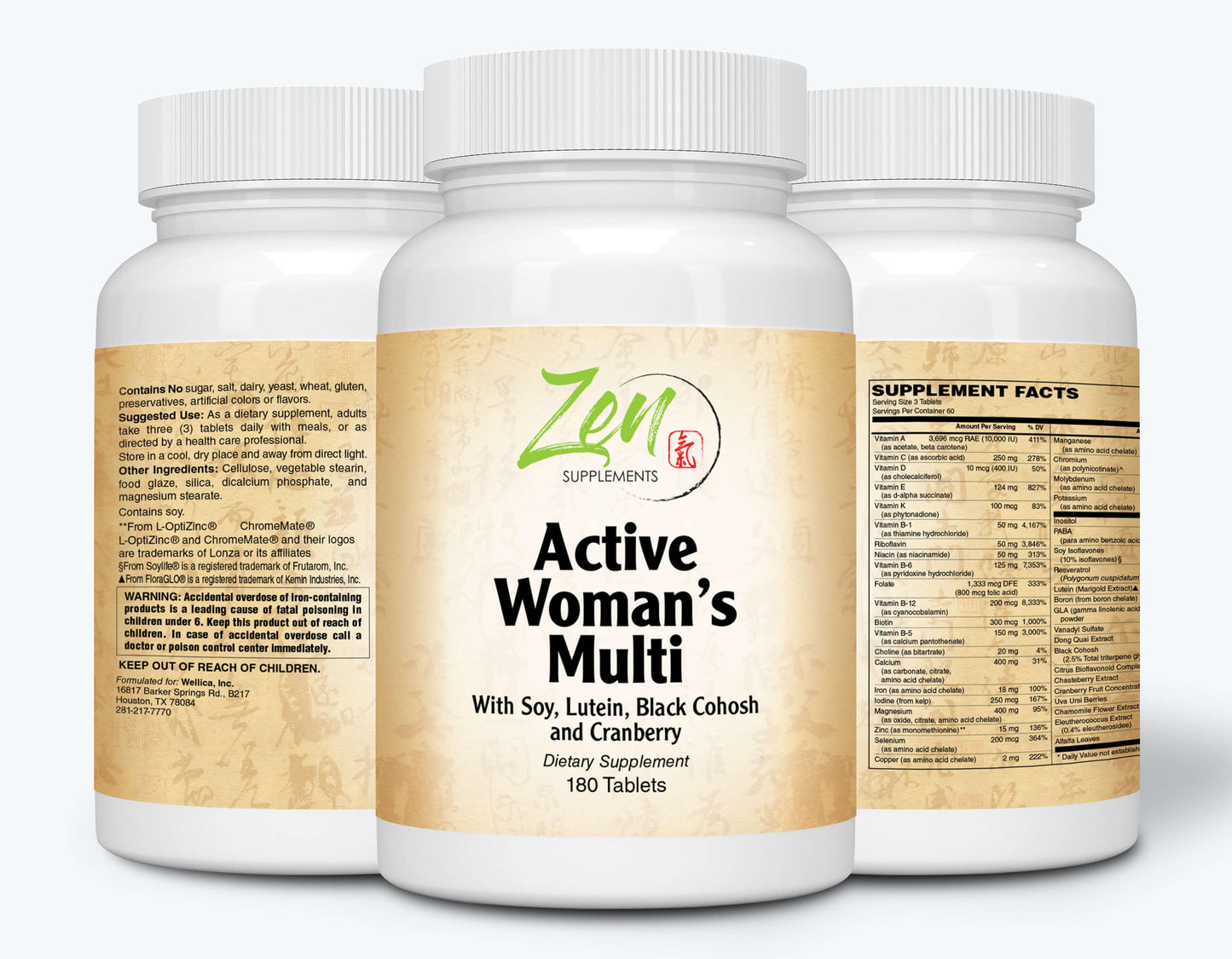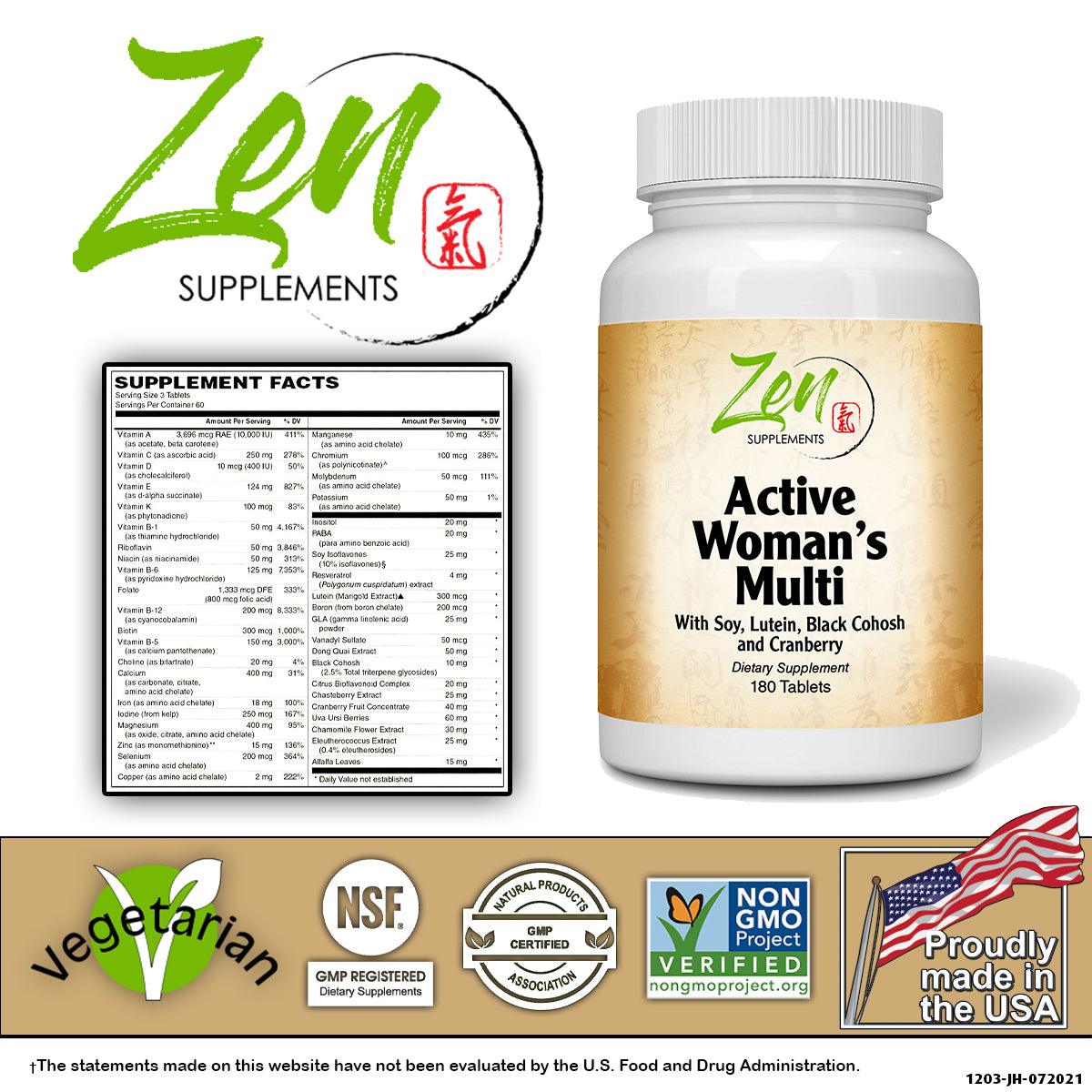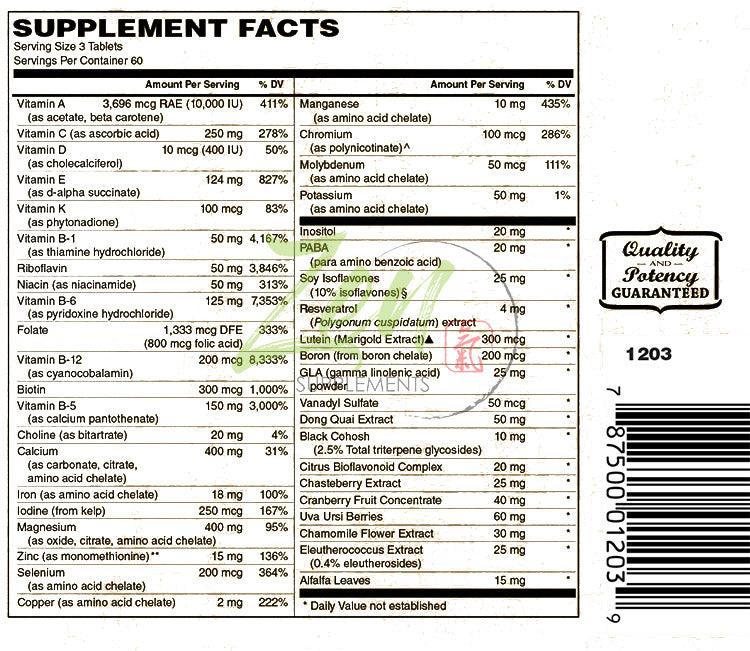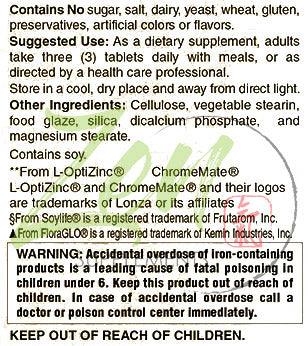 †These statements have not been evaluated by The Food and Drug Administration. This product is not intended to diagnose, treat, cure or prevent any disease.
California Proposition 65 WARNING: Consuming this product can expose you to chemicals including lead which is known to the State of California to cause birth defects or other reproductive harm. For more information go to www.P65Warnings.ca.gov/food.